The Australian dollar attempted to rally during Thursday's trading session, only to be met with resistance at the 50-Day Exponential Moving Average. In addition, the ADP Employment numbers exceeded expectations, causing concerns about overall volatility ahead of the Non-Farm Payroll numbers release on Friday. This article analyzes the current market situation, focusing on the Australian dollar's outlook and the factors contributing to its fluctuating performance.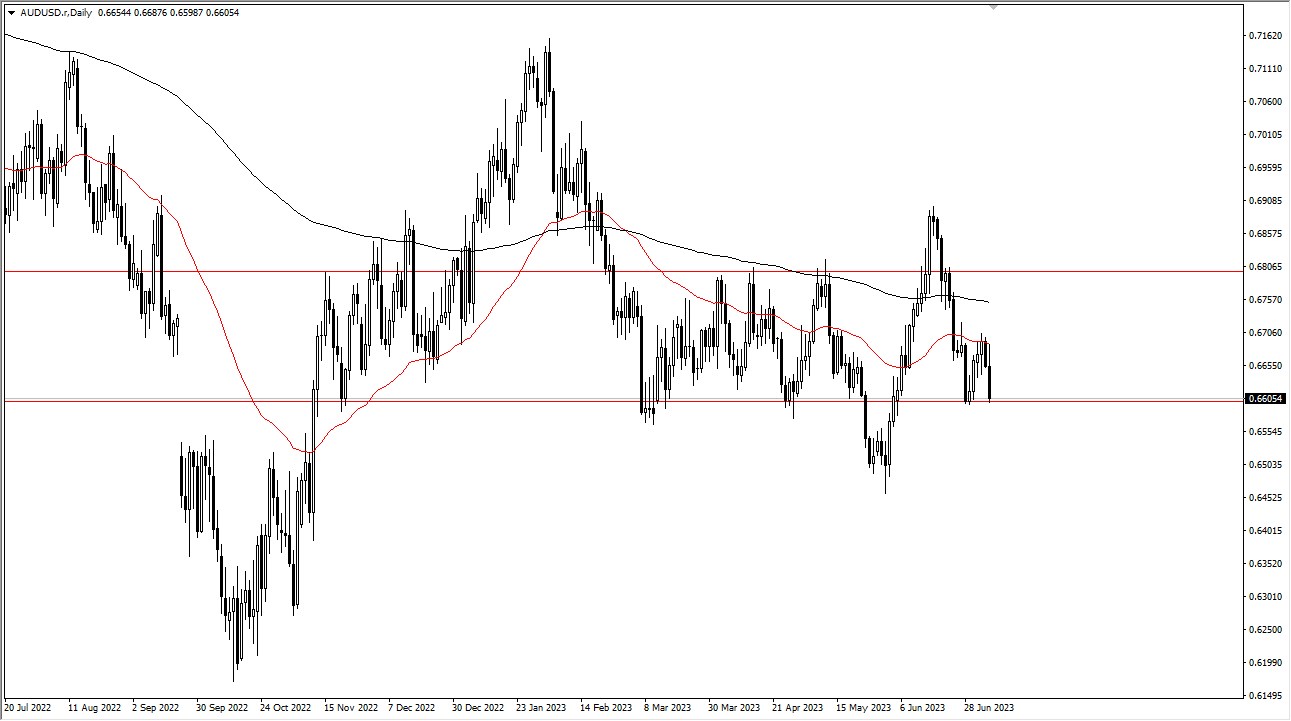 The prevailing sentiment in the market suggests that there is significant resistance above the current levels. Investors remain apprehensive about the Federal Reserve's monetary policy and whether it will maintain its tight stance. Consequently, uncertainty regarding the Australian dollar's performance persists, leading to a state of noisy behavior and potential fluctuations in the near term.
If the Australian dollar manages to break above the 50-Day EMA, attention will shift towards the 200-Day EMA. This crucial indicator holds great significance for many traders. A breakthrough at this level would open up possibilities for a move towards the 0.68 level, which may even result in a complete breakout. However, despite this optimistic scenario, it is more likely that downward pressure will persist, making further resistance a probable outcome.
In the event that the Australian dollar fails to maintain its current levels and breaks down below the 0.66 level, a move towards the 0.65 handle becomes a possibility. The 0.65 level has previously acted as a strong support zone, leading to significant rebounds. Should this level be breached, it is likely that the market could descend further to the 0.64 level. This area has demonstrated historical significance and represents the measured move from the previous consolidation phase.
Fluctuations in commodities can impact AUD performance
It is important to consider that the Australian dollar is highly sensitive to commodity pricing and the overall state of the global economy. Fluctuations in these areas can significantly impact the currency's performance. Therefore, it is advised to exercise caution and remain mindful of these external factors when formulating trading positions.
Given the current market conditions, it is advisable to approach short-term rallies with caution. The Australian dollar faces resistance above its current levels, and the prevailing sentiment suggests a higher likelihood of downward pressure. With the release of employment figures on Friday, it is expected that the market will experience increased noise and volatility. As such, it is crucial to maintain reasonable positions and monitor developments closely.